Same Day Plumber Seacliff
Need a plumber fast? Fawcett Local Plumber Seacliff will be there in a flush. We provide complete plumbing services to domestic, commercial and industrial clients in Seacliff and the surrounding areas.
Seacliff Local Plumber
Finding a plumber you can rely on can be difficult, especially one that will turn up when they say they will.
The Fawcett Group has an outstanding reputation for premium quality workmanship and customer service in Seacliff and the surrounding suburbs. We've been in the industry for over a 32 years, and have thousands of happy customers. Much of our work actually comes through word of mouth recommendations from these existing customers, so when you choose us, you can be sure you're getting the very best plumbing available.
If you're looking for quality plumbing and gas services in Seacliff, look no further than the Fawcett Group.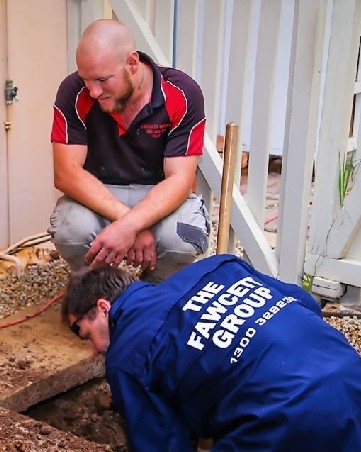 Do you need an emergency plumber in Seacliff? Call 1300 329 238.
Complete Plumbing Services in Seacliff
General Plumbing Repairs & Maintenance
If you need anything to do with plumbing done, we can help. Our team is highly trained in a range of general plumbing services, including everything from fixing leaks and blockages to installing new shower heads or taps.
Hot Water Repairs & Installations
Is your hot water unit leaking? There's nothing worse than not being able to get enough hot water for a shower at the end of a day's work, and the Fawcett Group can help you keep your hot water system in perfect working condition.
Blocked Drains
We also have the equipment and expertise to locate the source of and clear any blocked or smelly drains. Using non-invasive drain camera technology and blockage clearing tools, we can clean your drains out in a fast and cost effective manner.
Toilets
Replacing or fixing a toilet can be a smelly, disgusting job. With our years of industry experience, we can help you with all your toilet maintenance and replacement needs.