Professional DOmestic & Commercial Electricians Clarendon
For all your electrical needs in Clarendon, look no further than the Fawcett Group. We are a team of qualified electricians providing high quality domestic electrical and commercial electrical services.
Our local electricians Clarendon are available 24/7.
Fast & Reliable Electricians Clarendon
When in need of a local electrician that will turn up when they say they will, make the Fawcett Group your number one choice. Offering SAME DAY and 24 Hour Emergency Service you can count on us:
general electrical breakdowns
power surges and outages
power failure
data point maintenance
all electrical maintenance
domestic and commercial
ceiling fan installation
electric hot water installation
bathroom heating installation
data cabling
appliance installation
switchboard upgrades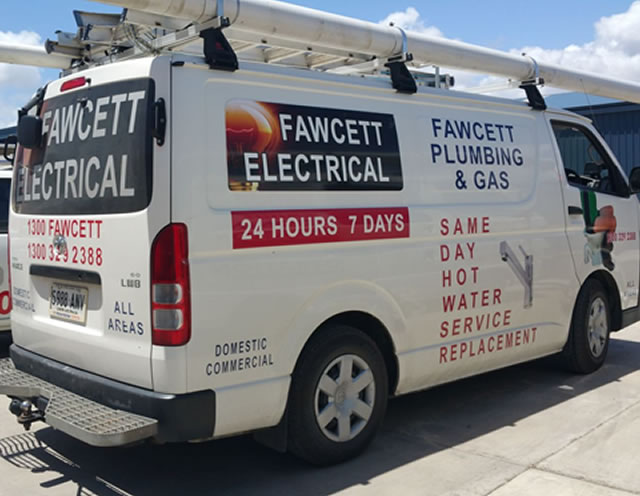 The Fawcett Group
Fully Licensed and Insured Electricians Clarendon
Servicing Clarendon and the surrounding areas, the Fawcett Group are renowned in providing quality, expertise and care to every single job we undertake.
South Australian owned and operated busines, our friendly and professional team of electrical contractors are available 24/7. Our electricians arrive in a fully equipped mobile electrical repair vehicle and can fix every job on the spot.
Affordable, High Quality Electrical Services by the Fawcett Group
Electrical problems in and around your home is not another DIY project that you can tackle. For your safety make sure to use a fully licensed electrician.
From general household electrical repairs, to installing or repairing water heaters, you can be rest assured that we are here to help you.
Always make sure that all of your electrical work is completed safely, then tested and guaranteed by qualified electricians such as the team at the Fawcett Group.
Electrical Installations
Emergency Breakdown Services
Additional Power Outlets
Additional Lighting Outlets
Ceiling Fan Installation
Switchboard Replacement/Upgrades
Security Lighting
Smoke Detectors
Surge and Lightning Protection
Energy Saving Solutions
Electric Hot Water Systems
Appliance Repairs and Installation
Fault Finding
Safety Switch Installation
Temporary Power
Test and Tag
LED Lighting
Domestic, Commercial, Industrial