Qualified Plumber Blackwood
Servicing homes and businesses in Blackwood, our accredited team specialises in repair services for septic tanks, roofing, guttering, plumbing and more.
The Fawcett Group are the industry leaders in plumbing, gasfitting drainage, renovations, evaporative air conditioning and gas heating repairs.
Licensed Plumbers Blackwood | On Time and Within Budget
Backed by a combined 32 years of industry experience, the team at the Fawcett Group are fully licensed to service all your plumbing, gasfitting and drainage needs.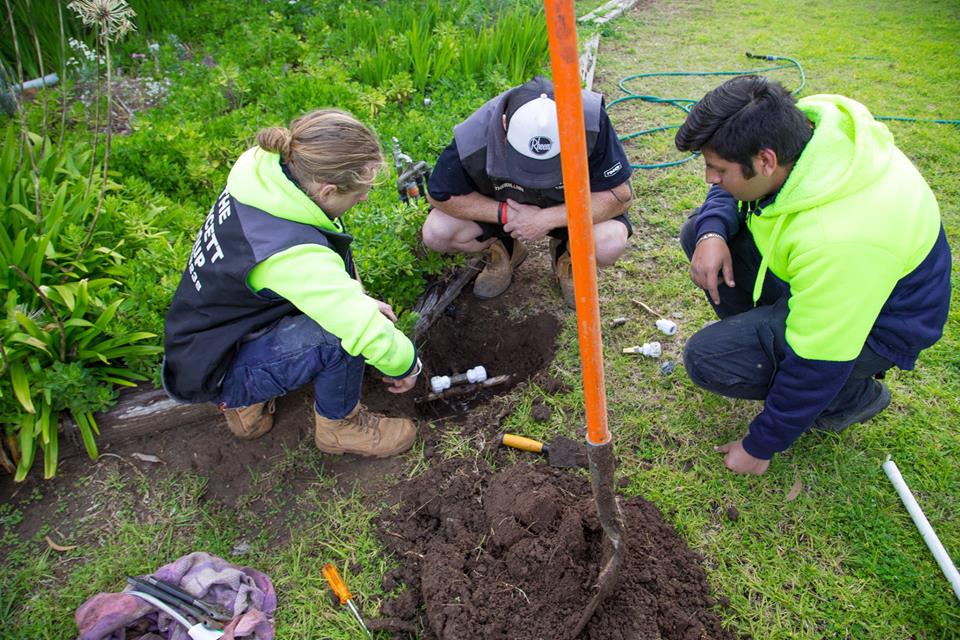 Plumbing | Gas | Drainage
We do all plumbing jobs. Big or small.
No Call Out Fees
8:00am – 4:30pm
South Australian Owned and Operated Plumbing Business
Friendly and reliable plumbers are hard to come by. At the Fawcett Group, we have seen all type of plumbing disasters from burst pipes to gas leak detection. We know how stressful it can be, that is why we offer FAST SAME DAY SERVICE and 24/7 Emergency Breakdown service. So you will be rest assured that when you need a plumber FAST… we'll be there in a FLUSH!
Plumbing Repairs & Maintenance Blackwood
From a simple leaking tap to a larger plumbing system repair job, the team at the Fawcett Group has a solution. Serving Blackwood, we have the solution to the most common domestic and commercial plumbing issues -everything from hot water systems and blocked drains, to roofing and guttering.
Whatever plumbing problem are causing you grief, we can resolve them in no time so you can get back to your regular household routine. 
Don't put up with broken, leaking or damaged plumbing any longer at your Blackwood property. Call the experts at the Fawcett Group today.
24 Hour Emergency Plumber Blackwood
If you have a plumbing emergency that needs to be fixed as soon as possible then call give us a call. We assist home and business owners with general plumbing services, maintenance and repairs.