Gas Heater Repairs Adelaide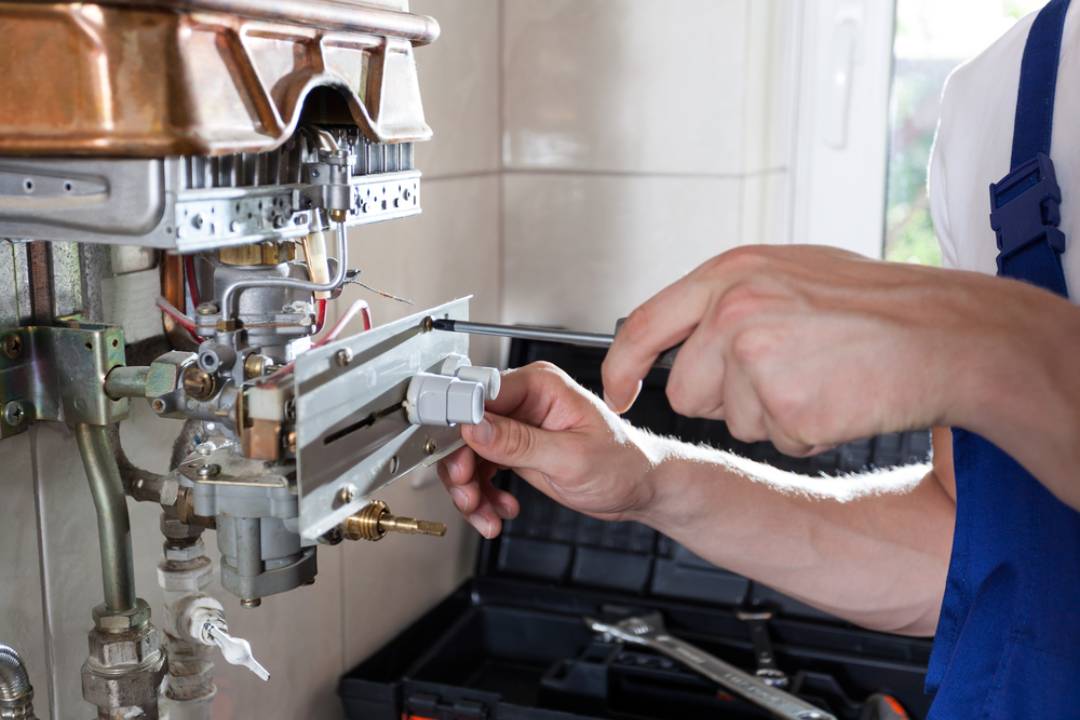 Your Friendly Gas Heater Repairs Provider in Adelaide
When it comes to gas heater repairs in your Adelaide home, you should hire a fully licensed professional to keep your property safe. The Fawcett Group has provided gas plumbing solutions to many Adelaide homes and businesses for many years. We can assist you with a range of services, including gas appliance installations, repairs to gas pipework, new gas line installations, gas pipe relocation, and gas leak detection.
We are fully licensed and qualified to perform gas heater repairs in Adelaide. We do all our jobs right the first time. In other words, hiring us will save you precious time and money. Our company maintains quality services by using the latest technology and constantly updating our training to keep up with recent developments in the industry. We guarantee honest pricing and safety at all times. So, look no further and let the pros at The Fawcett Group work on your gas plumbing issues.
Why Hire a Certified Professional in Adelaide for Your Gas Heater Repairs? 
When it comes to gas heater repairs in any Adelaide property, priority is a priority. Gas is an extremely flammable and dangerous substance. So, a qualified professional must carry out any work involving gas. This minimises the risk of fires, explosions and other accidents. A certified gas fitter will have the experience and knowledge to carry out the work safely and efficiently.
All gas work must comply with strict safety regulations. Our professionals are aware of these regulations and will ensure that we do the job in line with them. You'll receive a certification from our company, which the Australian government will recognise. Finally, you'll get peace of mind knowing that a qualified professional in Adelaide has carried out the work.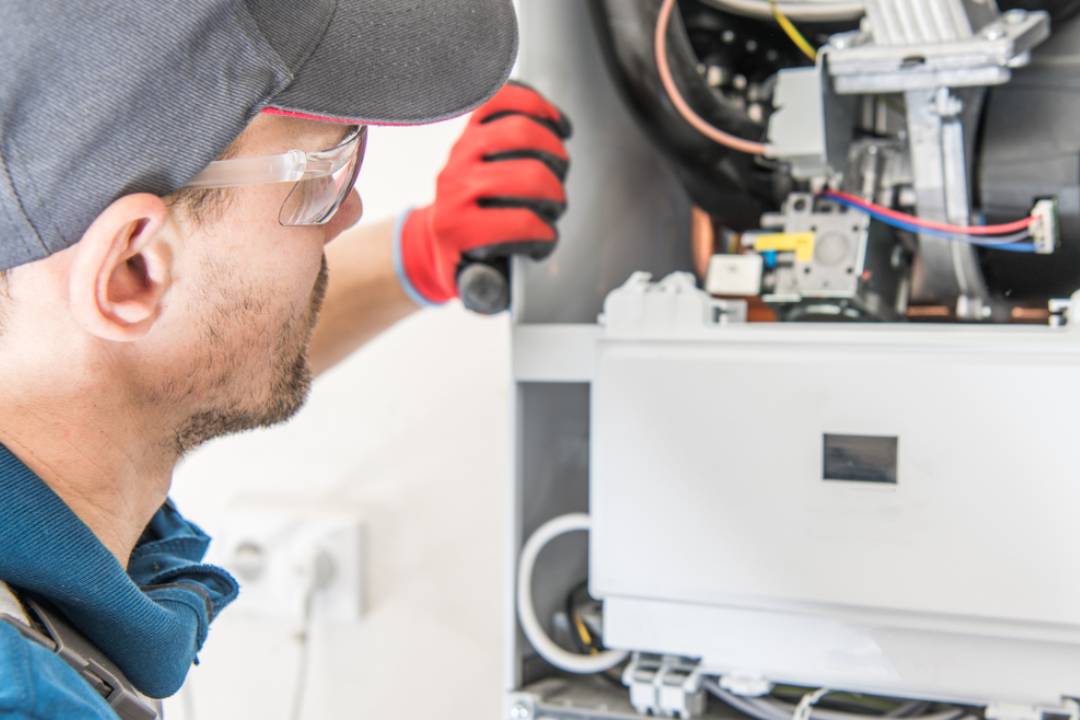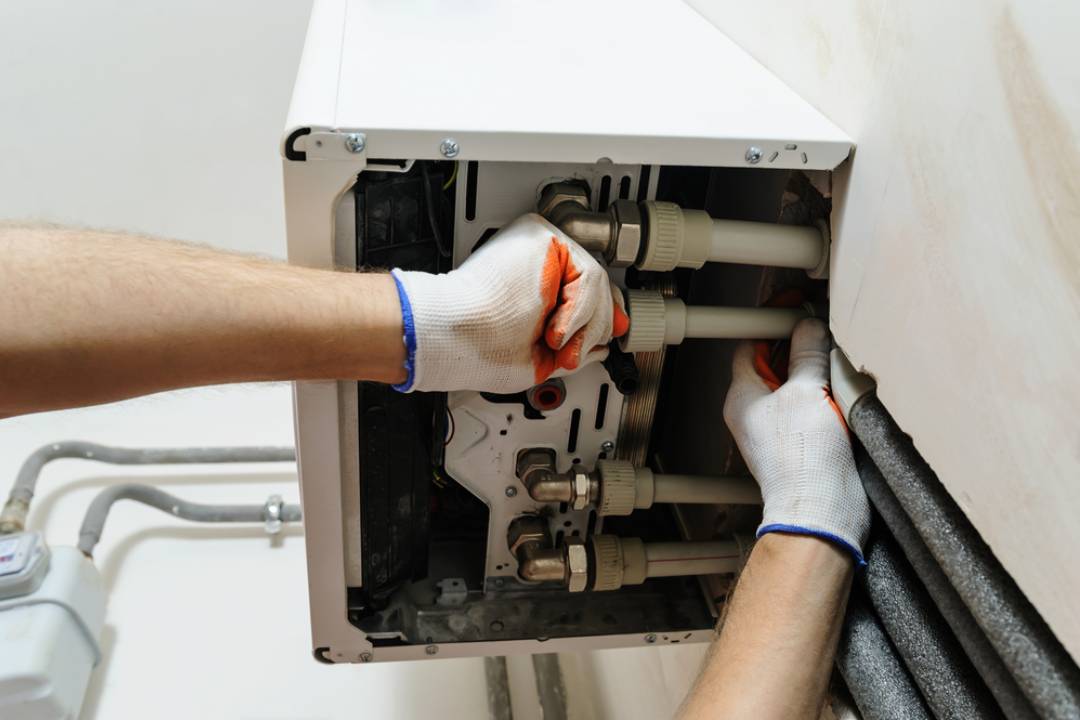 Choose The Fawcett Group Whenever You Need Gas Heater Repairs in Adelaide
We're not just your reliable provider of gas heater repairs in Adelaide. Our team is ready to help you whenever there's an emergency, even during the wee hours. The team's dedication to customer service allowed our company to expand through customer referrals. We take pride in providing exceptional plumbing services.
See why clients in Adelaide prefer our gas heater repairs;
"My husband and I have been using the services of The Fawcett Group for a long time and we are so very pleased with the professionalism and fantastic customer service. We have dealt consistently with Andy and Pete and their service is always absolutely excellent. They are on time, professional and their work is so neat. I have said to Andy, I am very comfortable with his work and mannerism and if he ever leaves he'd better have a replacement just like him. It is an absolute pleasure dealing with a company with such high standards and we hope it continues".
– Avion T.
Choose an established gas heater repairs specialist in Adelaide by calling The Fawcett Group. We provide safe and reliable solutions.
What our client says about us…
Martin
Quick, clean and perfect services, highly recommended, lovely people on the phone, great customer service, friendly worker. Pretty clear that their business plan is based on sustainable, long term customer centre strategy,
Tammy
Great quick service. One phone call and next day help arrived. Troy C excelled in customer service. Very efficient solved our problem quickly and finished the job with a minimum of fuss. Very happy customers.
Cathryna
Fawcett Group were very efficient in responding to our phone call and booking a plumber for the following day. The plumber called 1/2 before arriving at our house and repaired our stormwater problem quickly. he also explained the problem.
Fawcett Group
WOMO Reviews
<!–- [et_pb_br_holder] -–>Reviewed by
45 Customers
<!–- [et_pb_br_holder] -–>Rated:
5

/

5
<!–- [et_pb_br_holder] -–>